Dr. James R. Ogden
CEO, The Doctors Ogden Group, LLC
Dr. James R. Ogden "Doc" is currently an emeritus professor of Marketing at Kutztown University as well as CEO of the Consulting Firm, The Doctors Ogden Group (TDog, LLC). He is in demand as a public and motivational speaker, having given presentations all over the world. In addition, Dr. Ogden has published in leading journals and is the author of nine books on business and integrated marketing communications (IMC). Notably, he and his consulting partner and wife (Dr. Denise T. Ogden) co-authored a textbook in retailing. He has taught classes in retailing, marketing research and IMC. He founded the Center for Retailing Solutions at Kutztown University, brought it to Penn State Lehigh Valley, and most presently is operating the Council at DeSales University. Doc's academic training includes a Ph.D. in CSPA with concentrations in research and statistical methodology, psychology and business; a Master's in Marketing and a Bachelor's in General Business and Business Education with minors in English, Literature, and Journalism.

Jeremy Schmoyer
Senior HR Manager
Swagelok
Jeremy Schmoyer is a seasoned and proven business leader, trainer, and lecturer with nearly 20 years of business, management, and leadership experience. Jeremy holds an MBA with a concentration in Human Resource Management from Moravian College, and a Bachelor of Science in Business Administration, with a major in Marketing and a minor in Public Relations from Kutztown University. Jeremy also serves as an Adjunct Professor at DeSales University in its ACCESS program. He teaches Strategic Compensation and Benefits and Business Communication Skills.

Geoff Gutgold
CEO
GGA Global
Geoff Gutgold runs GGA Global (ggaglobal.com), a Lehigh Valley based full-service ad agency that was co-founded by Geoff in 1986. Geoff is passionate about advertising, marketing, and social media. Besides spending time with his family, he enjoys music, reading, traveling and good coffee!
Kermit Burley
IST Program Coordinator
Penn State Lehigh Valley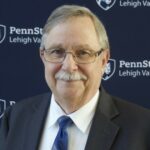 Kermit is an experienced human resources and training and development professional with over forty years of experience serving a corporate audience in a variety of industries. He has previously served as a training project manager for Hewlett-Packard in Herndon, Virginia and Bethlehem, PA He has considerable project management experience implementing and training an extensive travel planning system for Veterans Affairs, DHS and other governmental agencies. His HP experience also included work on Medicaid (DDI) systems upgrades, as well as project and training experience with the a large automotive DBS system. In addition, Kermit has owned and operated a human resource consulting firm, serving numerous retail and sales clients throughout the United States and Canada. Burley received a Master of Education degree in Instructional Design from Penn State University. Kermit currently serves as the Information Sciences and Technology Program Coordinator where he also teaches IST courses at Penn State Lehigh Valley in Center Valley, Pa.
Karen Debard
President, Martino Marketing Group
Karen DeBard is the President of Martino Marketing Group (MMG). She has been with MMG since 1992. Previously, she has served as the Chair of the Manufacturers' Rep CIG and part of the Future Leaders Program. Karen received her CPMR certification from Arizona State University in 2000, and continues to accumulate ongoing education credits from various leadership and sales training courses. She has been a member of the MRERF Board for the past five years. Karen has been active on the Manufactures Resource Center at Lehigh University, where she has participated in several programs focused on manufacturing in and around the Lehigh Valley.

Dr. Gaetan Giannini
Vice President of Graduate and Adult Education
Alvernia University
Dr. Gaetan Giannini is the. Prior to his current position, Gaetan served as Assistant Professor, Department Chair at DeSales University, and the Dean of Business & Entrepreneurial Initiatives at Montgomery County Community College. Before his time at MontCo, he spent eleven years at Cedar Crest College in Allentown, PA where he was Dean of the School of Adult and Graduate Education and Chief Marketing Officer, as well as a business faculty member. He is the author of Marketing Public relations: A Marketer's Approach to Public Relations and Social Media (Pearson-Prentice Hall 2010) and has more than 15 years of experience in sales and marketing management for technology-based companies, as well as owning a marketing consulting firm.

Kiersten Hafer
Consultant to the National Pork Board
Kiersten is a strategic marketer, business development hunter, and growth architect trusted by companies such as NewellRubbermaid, The Hershey Company, Colgate-Palmolive, Heinz, Perdue Foods, KraftHeinz, MARS, IRI, and Clemens Food Group to uncover and unlock potential, facilitate change, and measure expansion. Before taking her current position, Kiersten served as VP of Marketing and Innovation for Clemens Food Group responsible for its retail and food service business. With more than 20 years of experience, she is a business-led strategic thinker who aligns business, brand, and company assets with market needs and trends to provide actionable solutions. A graduate of Kutztown University, she received a BSBA in Business Administration with a concentration in Marketing. She is also a graduate of Saint Joseph's University with a Master of Science degree in Food Marketing from the Haub School of Business.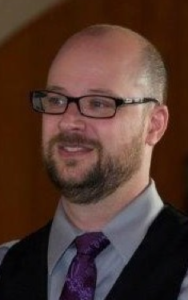 Peter Hornberger
Assistant Director of the Widener University SBDC
As the Assistant Director of the Widener University Small Business Development Center, Peter is engaged in managing the online content of the center, developing and delivering workshops for entrepreneurs, actively counseling clients, and managing center operations. Peter is an experienced consultant and educator who supports clients in the development of business models, marketing plans, website development plans, and social media schedules.
Additionally, Peter teaches in the fields of management and entrepreneurship as an adjunct instructor at Penn State University – Abington and Widener University. Peter holds a BS Degree in Business Administration, a MBA, and a MEd from Kutztown University. He is also working to complete his doctoral dissertation (Penn State University – Harrisburg) which seeks to understand how fans learn about critical social issues through interactions with popular culture and social media.
Peter holds a certificate as a facilitator of Business Model Canvas and Value Proposition Design from the International Business Innovation Association, is a Wix (website design platform) Certified Trainer, and is Google AdWords Search Certified.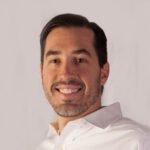 Chris LaBonge
Owner
Trolley Barn Public Market & Adtell, Inc
Chris currently serves as founder of Quakertown's Trolley Barn Public Market which is a 19,000 SQFT public market featuring food, beverage and retail outlets in a restored 1897 Trolley Barn located in downtown Quakertown. The Trolley Barn was a recent recipient of the "Anchor Building" award given by the Pennsylvania's Main Streets program as one of Pennsylvania's buildings most contributing to the revitalization of a downtown Main Streets project. In additional to the Trolley Barn, Chris serves as President and founder of Adtell, Inc. which is a telecommunications service provider offering consulting, engineering, and design services for communities and campuses seeking to provide fiber optic or wireless communications to constituents.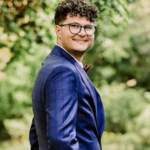 Kit Fox
Director of Membership, Lehigh Valley Public Media
LehighValleyNews.com, PBS39, & 91.3WLVR
Kit Fox is an audience development specialist, writer, and editor born and raised in Denver, Colorado. He arrived in the Lehigh Valley in 2015 to work for the health and fitness publisher Rodale where he wrote and edited for national magazines including Runner's World, Men's Health, Popular Mechanics, and Bicycling. He co-authored the non-fiction book Mighty Moe: The True Story of a 13-Year-Old Running Revolutionary in 2019. In 2018 he shifted his focus to audience development at Hearst Publishing, working to launch premium membership programs at some of the largest magazines in the world. A staunch believer in local, public news and education, he joined the Lehigh Valley's PBS and NPR affiliate in 2021 to help expand its membership and launch a new revenue model focused on local news. In his free time, you'll find Kit exploring the region's gorgeous running trails with his wife and dog, Mose.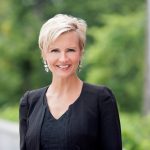 Jill Wheeler
VP Sales & Marketing
City Center Allentown
Denise was in transportation all her life. In May of 1986, John Cali purchased J & J where she was working. At the time, the company owned three vehicles. She helped the new owner to set up the business. She and John eventually married in 1992 and now the company owns 120 vehicles. Their fleet includes buses in all sorts of seating arrangements and sizes, sedans, vans and limousines. John and Denise have always been philanthropists, caring about endangered species, keeping our earth clean, donating to children and youth causes, and wellness charities. CRS was honored to have Denise on the board and will miss her dearly.

Nicole Hawxhurst
Category Owner, Jet.com
Nicole is a digital category owner at Jet.com. Jet.com is an e-commerce company that sells a variety of products. Nicole's job is to find really cool pet products and sell them. It's her job to make sure Jet has everything a Pet Parent would need.
Retail is her jam. She thrives when she can help a brand find the white-space in the market and develop the brand to bring something new to the customer. Nicole highly values relationships with her team, her counterparts and her vendors. She loves finding the trends in the market and seeing how she can make them work for her business. She is part analytical and part creative. Once called a "ball of sunshine," she brings a high level of excitement and enthusiasm to any team. Prior jobs include positions at VCNY Home and Macy's MMG. She earned an associate degree from F.I.T and a bachelor's degree in business/marketing from Kutztown University.

Tom Lokitus
Vice President of Sales
Wagner's, LLC
Tom Lokitus is Vice President of Sales for Wagner's, LLC – a national leader in wild bird food. He has more than 30 years of experience in sales, marketing, product development, and business management. Tom's background covers being involved in all links of the retail supply chain from manufacturer to distributor to retailer. Trade positions he has held include Vice President of the Wild Bird Feeding Industry, and a board member of the Lancaster Building Industry Association Foundation. Accomplishments include sales, design, and industry awards for himself and business segments for which he was responsible. Tom holds a Bachelor of Business Administration from Cleveland State University and an MBA from Kutztown University. He was on an award-winning team in a marketing competition among Ohio universities and colleges while at Cleveland State.

Curt Mosel
Chief Operating Officer
ArtsQuest
As Chief Operating Officer for ArtsQuest, Curt Mosel leads a 30 plus-person team responsible for marketing, public relations, ticketing, operations, merchandise, IT, and corporate partnership initiatives supporting the nonprofit's arts and cultural programming for the region. He began his professional career in entertainment with the Minnesota Timberwolves in 1994, and served as a Senior Ticket Sales Executive, as well as Corporate Sales Manager for the Timberwolves and WNBA's Minnesota Lynx. In addition, he has worked as Director of Tickets Sales for Major League Soccer's Chicago Fire, and spearheaded the marketing efforts for The Morning Call daily newspaper most recently before joining ArtsQuest in 2010. Curt earned a Bachelor's degree in Communication with a minor in Business Administration from the University of Iowa.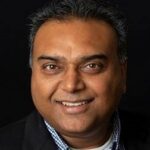 Ashish Patel
HR Business Partner, The Giant Company
Ashish Patel is an HR Business Partner supporting District #132 at The Giant Company. With over 24 years of experience at Walmart and most recently Family Dollar as a Regional Human Resource Manager, Ashish has a diverse array of experience in Management and Operations. This includes 13 years in Multi Unit Leadership and over 9 years of HR Management experience. As an HR Business Partner, Ashish utilizes his deep knowledge of business objectives to provide strategic counsel and analytics to support the district in reaching its goals. Additionally, Ashish also leads business planning in the areas of talent recruitment and development, performance management, succession planning, and associate engagement.

Dr. Ernie Post
Kutztown University
SBDC Director
In 1998, Dr. Post accepted the Kutztown University SBDC Director position. Since then he has led the SBDC to be recognized in 2007 and 2008 by the Small Business Administration as an SBDC center of excellence for innovation and quality. In 2007, Dr. Post helped launch the Latino Business Resource Center (LBRC), after securing new seed money for the program from Kutztown University. In 2007, the KU SBDC was presented the U.S. Hispanic Chamber of Commerce President's Award for its leadership in outreach to the Latino business community. In 2008, the KU SBDC was recognized by the SBA as one of the top centers in the country. Most recently, the KU SBDC has been recognized for its leadership with its cooperative effort with the Berks County Community Foundation to launch a brick and mortar incubator for new business startups in Reading, and the center won the SBA accelerator award ($50,000) for the past two years. Dr. Postreceived his MBA from Penn State University and his in Doctorate in Education from Penn State University in 2014.

Representative Mike Schlossberg
PA House of Representatives
Before his election to the Pennsylvania House of Representatives in 2012, Mike Schlossberg was employed by the Greater Lehigh Valley Chamber of Commerce as vice president of member relations and applied technology. In that role, Mike worked with small-business owners helping them navigate the challenges of the economy. Before holding that position, Mike worked as a state-certified urban revitalization specialist, helping volunteers, government officials,and business owners redevelop and enhance communities. Schlossberg is a nationally recognized expert in the field of social media and politics.
Shea Worman
Northeast Food Industry
Manager, Brenntag
Shea Worman is a passionate marketer with nearly 20 years of experience in strategic channel marketing, product management, and commercial development. She is currently the Food Industry Manager for Brenntag Northeast, and is responsible for the development and execution of the sales and marketing strategies for one the of company's key focus industry segments. Throughout her career at Brenntag, Shea held various leadership roles, including Market Analyst, Integrated Marketing Communication Manager, Pricing and Marketing Manager, Account Executive, North American Product Manager. Shea was recognized in 2014 with the Brenntag Outstanding Performance Award for the Northeast region. Prior to joining Brenntag, Shea worked in the Real Estate Title and Consumer Financing Industry. Shea holds a Bachelor of Science degree in Business Administration, double major in Marketing and Management, with a minor in Public Administration from Kutztown University.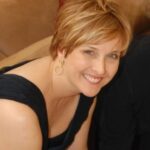 Ruth Nichols
Technology Sales, Oracle
Ruth Nichols is a decisive, results-driven, professional with a 10+ year track record of success in business development, marketing and management, encompassing P&L responsibility, budgeting, program development, customer service excellence. Ruth is an articulate communicator who excels in calling on and presenting to Fortune 100 leaders in energy, telecommunications, pharmaceutical, hardware, software, consumer goods, and retail as well as to the distributors who service them. She fosters a customer-focused environment to increase sales, customer loyalty and company profitability. Ruth is an analytical problem solver with a track record of meeting budget and program-related goals. She has won multiple sales awards at Samsonite selling to online, brick-and-motor retailers, distributors and computer manufacturers.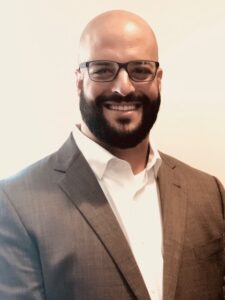 Corey Crapella
HR Director, Aramark
Corey is an experienced Human Resources professional focused on helping teams and leaders optimize employee passions within their organization to create positive, thriving environments. With a diverse background as an HR business partner and leader in various industries, Corey has a successful proven track record of hands-on employee relations, training, and leadership development focused on retention and growth for both large organizations and small businesses.
CORE Coaching and Consulting works to define realistic journeys for career optimization and refinement with humorous, engaging, and relatable content.
Currently an HR Director with Aramark, Corey is a true business partner designing and executing strategic initiatives, solving complex business issues, and building strong cultures that engage employees to deliver
exceptional hospitality programs. Corey is currently pursuing a Master of Science degree in Human Resources Development from Villanova University and holds a Bachelor of Science degree in Business Management from the Kutztown University.
He also holds a Senior Professional Certification in Human Resources (SHRM-SCP).
Tracy Damiani
Chapter Administrator, Lehigh Valley SCORE

Dr. Denise T. Ogden
Professor, Marketing
Penn State Lehigh Valley
Dr. Ogden is in her nineteenth year at Penn State University's Lehigh Valley Campus. Prior to pursuing a career in academia, she worked in public relations for the U.S. Bureau of Reclamation. Upon arriving to Pennsylvania in 1989, she joined D&B where she gained experience in various positions. There her accomplishments included development and implementation of a diversity training program, and two national awards for outstanding performance. She has received two campus teaching awards, and the prestigious George Atherton Award for Excellence in Teaching. She sits on the board of Lehigh Valley LaunchBox, and is part of the team that organizes the Teen Entrepreneurship Summer Challenge. Dr. Ogden holds a Ph.D. (Business Administration/ Marketing) from Temple University, an M.B.A. from De Sales University (Marketing and Quality Systems), and a B.S. (Business Administration) and B.A. (Psychology) from Adams State College in Colorado.

Lindsey VanderMaas-Sack
Sr. Digital Marketing Manager
Boomtown
Lindsey VanderMaas-Sack is a digital marketing expert. In 2010, the company TDog, LLC took a chance on her as an intern. Quickly, she was promoted to production consultant, where she worked with many Hollywood actors in efforts to promote their educational plays around the country. In 2015, she became the Marketing Director for Render Impact, where she updated the company's digital marketing efforts by optimizing the website and social presence. The company was rebranded from SPI to Render Impact, successfully repositioning the company within their market. Most recently, Lindsey became the Senior Digital Marketing Manager at the digital marketing agency, Boomtown. She is a graduate of Kutztown University.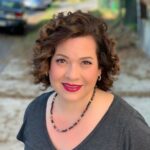 Catherine Bodock
President & CEO
High Expectations Marketing
Catherine is a marketing and advertising professional with more than twenty-five years of experience working for advertising agencies and the media (most recently with Cumulus Media). She teaches advertising and marketing courses as an adjunct instructor at local colleges. In 2019 Catherine combined her marketing and education experience and started High Expectations Marketing – a full-service marketing and advertising agency that specializes in cannabis. Catherine's specialties are integrated marketing and communications strategy, consumer behavior, media and event planning, social media management, campaign management and evaluation, resource development, and community, public, and media relations. She believes in marketing transparency and adheres to the principles of ethical marketing.

Theresa Clemente
Lecturer, Business Administration
Business Internship Coordinator
Penn State – Wilkes Barre
Prior to her career in academia, Terry was a Marketing Research Assistant at Robinson Associates, a Philadelphia-based Marketing Research firm. She started teaching after graduate school at Harcum College in Bryn Mawr, Pennsylvania. Terry moved to her hometown a few years later, joining her family business as a Marketing Director, but her passion for teaching was strong. She continued teaching as an adjunct at King's College and Marywood University, eventually teaching full-time at Misericordia University. She joined Penn State University in 2000. In 2017, Terry was awarded the university-wide, George W. Atherton Award for Excellence in Teaching.

Nicole Everett
Market Manager, Walmart
Nicole is a true Walmart devotee. She started with the company in 2004 as an Assistant Manager, helping to run a store. From there she progressed to a Co-manager and then a General Manager. In her current position as Market Manager, Nicole oversees ten Walmart retail stores. She is responsible for developing and implementing strategies to grow her market and to drive financial performance. She enjoys team building, cultivating an environment of respect, and motivating her employees. Her enthusiasm for the retail industry is contagious. Nicole graduated with a Bachelor of Science degree in Business Administration (Marketing) from Kutztown University.

Dana Rachwal
Assistant Vice President
Business Development Officer Provident Bank
Dana has over two decades of business banking experience through her passion for being an excellent communicator. Ms Rachwal earned a Bachelor of Science in Business Administration from Bryant College, Smithfield, RI. She enjoys her family. music and living in the Lehigh Valley.
Barbara Awad
Consumer Research & Engagement Manager
Factory LLC
Barbara Awad is currently a Consumer Research and Engagement Manager for a local venture capital company that supports various brands in the food, beverage, and pet industry. Utilizing her consumer insight, event planning, and marketing skills gained during her many internships and enrollment within Penn State, Barbara assists companies in growing their operations into multimillion dollar enterprises. Before her most current role, Barbara was employed by Oracle, a fortune 500 database giant, and acted as a lead for their Business Development team in Austin, Texas. Barbara earned her Bachelor of Science in Marketing and a minor in Sociology from The Pennsylvania State University.
Tracy is currently the administrator and workshop chair for SCORE Lehigh Valley. She has also been self-employed for over 30 years as an acting and voice teacher. Previously, Tracy worked for CIGNA as a medical benefits analyst and at WestAmerica Bank as a teller. She was also employed as a Therapeutic Recreation at Gracedale Nursing Facility and House Manager at the Allentown Symphony.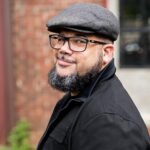 Carlos Ojeda, Jr.
Empowerment Speaker & Expert
Early on, Carlos Ojeda Jr. (Chu) had a passion for the developing and empowering the youths in his community which led him to leave his "dream" job in corporate America to become an educator and community advocate. He started working with K-12 students and eventually took on the role of Assistant Director of Admissions, Latino School and Community Liaison for Kutztown University of Pennsylvania.
Combining his entrepreneurial spirit with his passion for changing the lives of youth across the country, he started CoolSpeak, an organization which provides youth motivational speakers, programs, and events designed to keep students inspired, parents involved, and teachers engaged.
Chu received his bachelor's degree in Business Management with a Minor in Marketing and a Minor in Law from Bloomsburg University, his Master's in Business Administration with a focus in business development, entrepreneurship and organization development from Kutztown University. More recently, he was part of the premier cohort of the Stanford University Latino Entrepreneurship Initiative. All of this, yet he still finds time to be a devoted husband to his wife, dedicated father to three children, and committed to his family and community.
Elaine Thode
Strategic Development Director, CRS
As the Strategic Development Director of CRS, Elaine Thode supports the Council with outreach and marketing, event development, budgets and reporting. Elaine is also an interior designer and previously held positions as Program Director for Penn State Lehigh Valley, Marketing Manager at David's Bridal, Financial Analyst at Exelon and Business & Planning Analyst at The Boeing Company. Elaine earned her M.B.A. from Saint Joseph's University and her B.S. in Marketing & Management from University of Delaware, with a focus in Fashion Merchandising.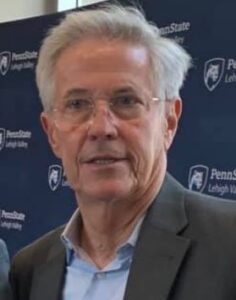 Michael J. Krajsa
Strategic Marketing Consultant
Michael Krajsa retired from the Marketing and Management faculty at Penn State University, Lehigh Valley and currently serves as a partner in HALCYON Strategic Marketing Consulting and KRA Strategic Marketing Consultants. Krajsa has a diverse background in management, marketing, business strategy, development, event planning, publishing, public affairs, and government. He was the founding Faculty Liaison for PSU Lehigh Valley Launchbox, a business accelerator program. Krajsa has received several teaching excellence awards and has taken students on 8 short-term study abroad experiences from hiking the Inca trail in Peru to climbing the Great Wall of China and more. Krajsa remains active in consulting, community affairs, and serves onboards of The Council for Retail Sales, Penn State Lehigh Valley LaunchBox, and The TEDx Lehighriver.

Gregory A. Kuritz
VP and Claims Manager
Erie Insurance Group
Greg is a Vice President and Claims Manager at the Erie Insurance Group. In this position he has oversight of more than 150 multiline claims personnel responsible for handling Auto, Home, Commercial, Medical, Material Damage, Litigation, and Clerical functions. Greg was active with the original Center for Retail Solutions as a member of the board of directors. In addition, his company has sponsored numerous CRS events. Greg is a graduate of Kutztown University and Cornell University.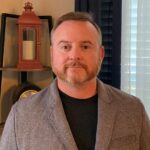 Keith McIlvaine
Senior Recruitment Sourcer
WarnerMedia/HBO
Keith McIlvaine is a Senior Recruitment Sourcer with WarnerMedia/HBO with more than 20 years of experience in recruitment with both private organizations and Fortune 500 companies. Keith has led global teams for recruitment, social media strategy and tactics as well as implementing mobile recruitment solutions. He has spoken at numerous conference and provides ongoing training and support to global teams that cover topics such as strategy, implementation, and process improvement. He has implemented cutting edge technologies into the talent acquisition process which had a direct impact on candidate engagement and applications. Keith has been a part of the CRS Board since 2011 and is a graduate of Kutztown University.
Dr. Doug Nay
Associate Professor of Business
East Stroudsburg University
Dr. Douglas Nay retired as a Senior Vice President and the Global Data Authority of Dun & Bradstreet Inc (now D&B Inc) after more than thirty years. His leadership assignments included Area, Regional, and District assignments in Operations, Marketing, and Global in smaller and larger businesses domestically and advising in 50 different countries globally. After retirement in 2001, he began teaching at Muhlenberg College in Allentown, Pennsylvania, finished his Doctorate in International Business and Management at Pace University, following an MBA in marketing at NYU and undergraduate degree from Rutgers.

Dr. Timothy Schauer
Associate Professor
Liberty University, VA
Dr. Timothy Schauer has worked within the marketing and advertising industry for more than 25 years, much of that time, within the retail industry. In addition, he has served as the marketing and advertising director for several retailers and operated his own advertising agency, Schauer Advertising Technologies, for 10 years. Later, as VP of Strategic Marketing Services for a marketing firm, he developed and implemented marketing strategies for a variety of companies. Throughout his career, he has led a number of marketing, advertising, and sales teams and managed budgets of more than 6 million dollars.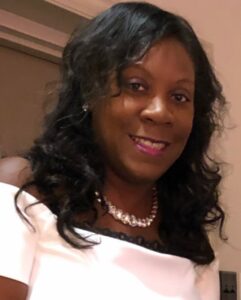 Kecia Sturdivant
Assistant SBDC Director
Kutztown University
Kecia has over 25 years of consulting, marketing, sales and business development experience with national companies. She is a top- performing sales representative with a proven track record in developing and leading revenue generation through expertise in business development and client relationship building. Kecia is also an accomplished presenter, strong communicator, influential negotiator and team builder, able to consistently forge and cultivate profitable client relationships despite competitive markets. She has a history of identifying new business opportunities, creating successful marketing and implementation strategies and driving consistent market share increases.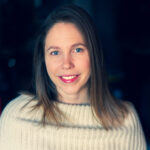 Tifany Ness
Business Development Director
Latitude Research
Tifany Ness is a seasoned media researcher who utilizes her skillset in consumer insights and client partnership to successfully serve her in the sales arena. As the Business Development Director at Latitude Research, she oversees growth initiatives and helps to strengthen client relationships. Prior to working at Latitude, Tifany spent over 15 years working in media research and insights at agencies and entertainment companies including Universal McCann, Carat, and Warner Bros. She is a graduate of Kutztown University.
Murtaza S. Jaffer
Owner, EBC Printing
Murtaza Jaffer has been an owner of EBC Printing in Trexlertown since 2002, when he purchased a small pack-and-ship business after graduating from Penn State Lehigh Valley with a Marketing degree. Over the past 13 years, Murtaza has become one of the Lehigh Valley's most well-respected, well-connected business owners. He has found success by fostering the success of other business owners. EBC Printing exists to serve business owners throughout the Lehigh Valley, and Murtaza's sincere desire to help has earned him a reputation for legendary customer service and premier-quality products.
Murtaza has won awards for both EBC Printing and for his service to the business community and also sits on the following boards: Ambassador Council of the Greater Lehigh Valley Chamber of Commerce, Western Lehigh Council of the Greater Lehigh Valley Chamber of Commerce, Forum for Ethics in the Workplace of DeSales University, and LV Hospital Board of Associates.