Meet the Experts (MTE) is a speaker-series sponsored by the Council for Retail and Sales (CRS).  Each event in the series addresses an important topic in the retail and sales professions and features a subject matter expert(s). Thanks to Walmart for powering Meet the Experts, events are free to attend and are held 2-3 times per year!
Stay tuned for upcoming Meet the Experts event!
The most recent Meet the Experts was The World of Food Trucks, held on Oct 19, 2021.  The program gave attendees a behind-the-scenes look at this fast-growing industry and addressed topics such as required permits and food truck laws, sourcing and outfitting a truck, designing the perfect menu, marketing, operational challenges and more. As indoor dining regulations didn't directly affect the food truck business during the pandemic, trucks were largely able to avoid the pitfalls of the pandemic that faced restaurants. Estimated market worth for the 2021 food truck industry is $1.4 billion, with an anticipated growth of 2.4%.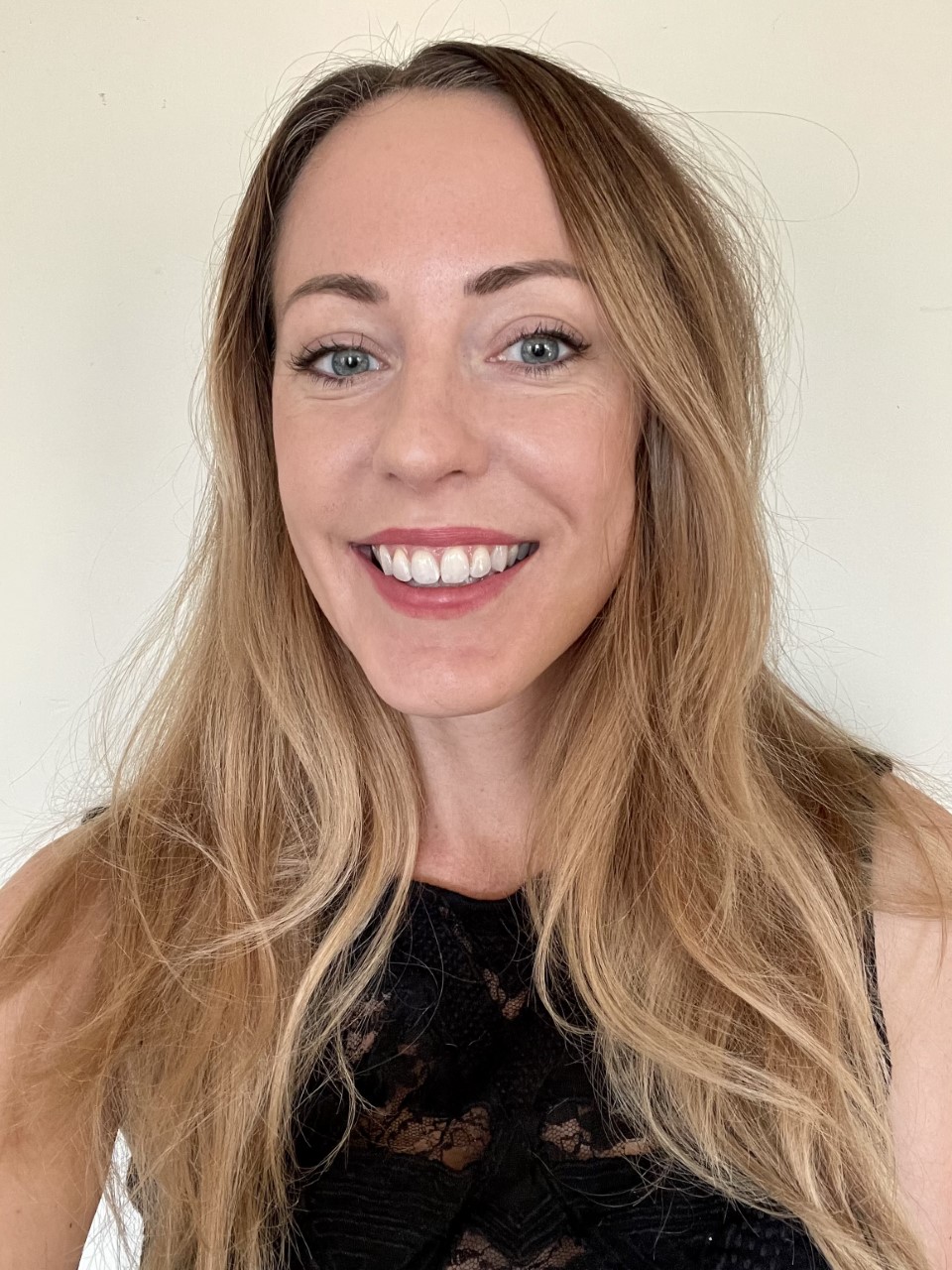 Christie Vymazal
Owner, The Flying V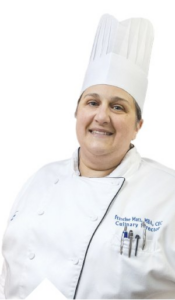 Francine Marz
Director, NCC Culinary Program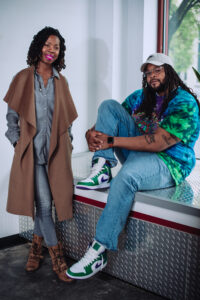 Veronica & Quartez Moore
Co-owners, The Taste Smokers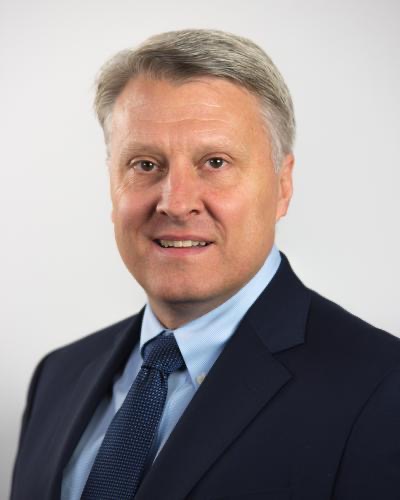 Gaetan Giannini
Moderator, DeSales University
Francine Marz, NCC Culinary Program –
In her role at NCC, Marz oversees the entire culinary department which includes faculty, staff, student learning and curriculum, the Hampton Winds restaurant, catering, and a new grab and go market and operations. Marz is a Certified Executive Chef through the ACF and aWorldChefs Certified Executive Chef though WACS. Francine was named Lehigh Valley Business 2021 Women of Influence.
She attended Johnson & Wales University in Charleston, S.C., earning Associate in Applied Science (A.A.S.) degrees in both Culinary Arts and Baking and Pastry Arts, and a Bachelor of Science (B.S.) degree in Food Service Management. She also did a competitive internship as a culinary/baking assistant at Walt Disney World's Contemporary Resort in Orlando, FL. In 2011, she completed a Master's of Business Administration (M.B.A.) degree with concentrations in Finance and International Business from Argosy University in Phoenix, Arizona. She is currently working on her doctorate (EdD in Organizational Leadership & Innovation) from Wilmington University and will graduate with her doctorate in May 2021.
Christie Vymazal, The Flying V -
Christie grew up in Brampton Ontario Canada. She graduated from Kutztown University in 2010 and after working in health care as a PTA for 5 years, decided to change careers and start a food truck with her husband serving up all the Canadian food she missed from growing up north of the border.
The Flying V started as a food pop-up tent in 2016 serving up poutine to local breweries and festivals. They quickly grew and opened the Flying V Food Truck in 2018 and in 2020 opened The Flying V Poutinerie, a brick and mortar location in South Bethlehem. Since starting The Flying V, their company has vended at Smorgasburg NYC, the largest outdoor open air food festival in the nation, was featured at the USA today Wine and Food Festival and the Food Network/Cooking Channel Wine and Food Festival. The Flying V has also been recognized as having the best French fry in the Lehigh Valley.
Veronica & Quartez Moore, The Taste Smokers –
Located in the Lehigh Valley of PA, The Taste Smokers is an upgraded street-food culinary experience all made with love by Pit Master Quartez (Q).
Pit Master (Q) Moore and his wife Veronica are natives of Chicago, IL, so their love for good food, especially barbecue, is innate to who they are. Chicago style foods are unique in their own right, but pairing that with high quality smoked meats and simple soul food sides really creates a transcendental experience for the client and/or self proclaimed foodie. The Taste Smokers officially opened its mobile pit in October of 2018. However, it has been the ongoing project in the making for owner, Quartez Moore, since 2007. They are operating a newly opened brick and mortar restaurant out of Bethlehem, PA and got their start by being an official food vendor for many of the local Lehigh Valley breweries.
Q & Veronica have resided in Bethlehem for 10 years and have always been loyal community advocates for initiatives that best serve fellow residents. We have partnered with numerous community organizations and agencies personally and professionally and have a commitment to serve our South Bethlehem community in very tangible and impactful ways. The Taste Smokers brick and mortar location is more than just a restaurant. It's an experience and a vehicle and incubator for change and development.
Not only do they offer the in-house restaurant and mobile pit experience, but they also cater special events such as family reunions, weddings, tailgates, birthday parties and more. Contact them for your next special occasion!
Gaetan Giannini, Moderator -
Gaetan is the Chair of International Business, Marketing, and Pharmaceutical Marketing majors and Assistant Professor of Marketing in the Division of Business at Desales University where he teaches Principles of Marketing and Consumer Behavior in the undergraduate program and Marketing Management in the MBA program.
He was formerly the Dean of Business and Entrepreneurial Initiatives at Montgomery County Community College in Blue Bell, PA and the Dean of the School of Adult and Graduate Education as well a Chief Marketing Officer at Cedar Crest College in Allentown, PA. Prior to moving into higher-ed administration he served as chair of the department of Business, Management and Economics at Cedar Crest as well as a tenured, associate professor in marketing and management.
He is the author of Marketing Public relations: A Marketer's Approach to Public Relations and Social Media (Pearson-Prentice Hall 2010) and has over 15 years of experience in sales and marketing management for technology based companies as well as owning a marketing consulting firm. He continues to write, research, and consult in the areas of managing relationships with non-traditional students and higher education marketing as well as public relations and social media.