The Sherwin-Williams Outstanding Student Scholarship Award was created to defray the cost of higher education for students who have displayed an outstanding work ethic.  Award money can be used toward textbooks, study materials, or any expense related to the cost of achieving higher education.  Students who are currently attending any 2-year or 4-year college or university may apply.  Awards will be $100-$200.
This program is administered by the Council for Retail and Sales (CRS), housed at DeSales University.  Every complete application received by the required deadline will be given a fair and careful evaluation.  Awards are given without regard to race, color, creed, religion, sex, disability or national origin.  All information will be held in strict confidence by CRS.  All applications become the property of CRS and cannot be returned.
Carefully review your completed application before it is submitted.  Incomplete applications will not be reviewed. The CRS reserves the right to process only those applications found to be complete by the application postmark deadlines.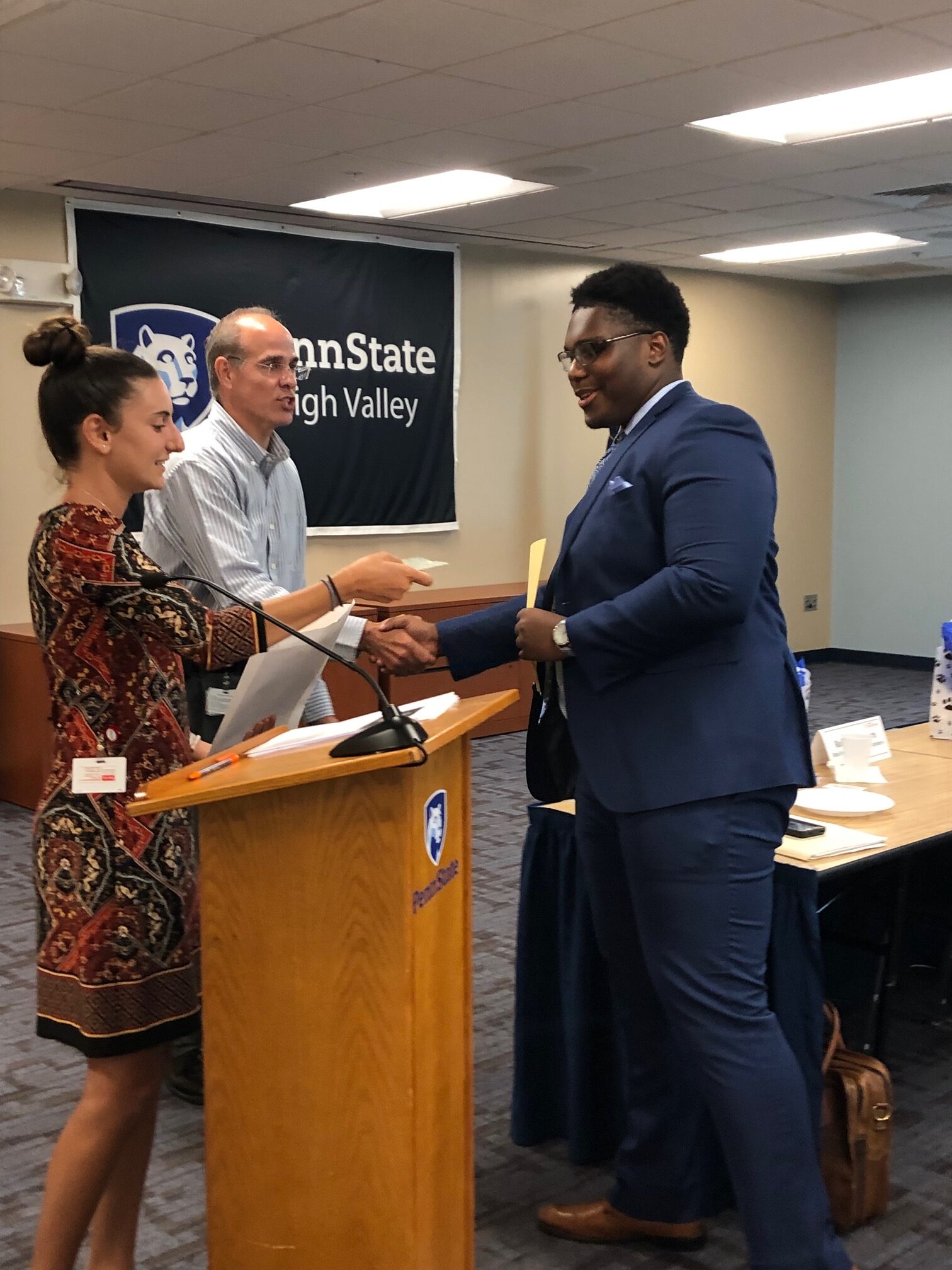 Application Process
Applicants must either apply online or submit the following information to councilforretailandsales@gmail.com.
Submission Topic: The future of the retailing industry
A completed application
Resume (list extracurricular activities)
1 page executive summary (document any sources used)
3 - 5 minute video (you may use any technology to record; student's face must be shown in the video presenting)
Applications must be received according to the following schedule:
Fall: Application must be submitted by Nov 1 for the fall semester.
Spring: Application must be submitted by Mar 1 for the spring semester.
Students may reapply each semester.
Selection Criteria & Notification
Award recipients are selected according to merit on a competitive basis.  In addition, applicants must demonstrate career and academic potential measured by a combination of factors, including past performance, extra-curricular activities, career objectives, faculty referral, and submission materials.  You will receive a confirmation of application but only finalists will be contacted by the committee.
Award & Payment
The Sherwin-Williams Outstanding Student Scholarship Award stipend is a one-time award of $100.  One $100 award will be given per semester until the funds are depleted.  Awards may be used in any year and are non-renewable.  Awards are paid in one installment.  Recipients will be issued a check, which will be mailed to the address on the application.  Not all applicants will receive awards.
Revision Policy
The general conditions and procedures under which awards are made are subject to periodic review by the CRS and Sherwin-Williams, including termination of the program.