The cannabis industry has seen significant growth in recent years as consumers are realizing the benefits of medical marijuana, CBD, and industrial hemp.  This increasing demand has brought about opportunities and jobs for entrepreneurs and the Council for Retail and Sales (CRS) will explore these opportunities in their upcoming educational symposium, the Business of Cannabis.
Industry experts will delve into all aspects of the cannabis industry such as legal and human resources, supply chain, marketing and branding, banking and financing, retail layout and more.  Special guest Jack Maxwell, from Travel Channel's Booze Traveler show, will discuss his cancer and medical marijuana journey.
If you are in the business of cannabis, or aspire to be, this symposium is a must!
Seats are limited, reserve yours now.
$95/per person includes participation in this full-day symposium, entrance to the Cannabis Marketplace, continental breakfast, and lunch.
Wednesday, March 11, 2020
Penn State Lehigh Valley  |  2809 Saucon Valley Road, Center Valley, PA 18034
Registration begins at 8:15 am  |  Programming 8:45 am - 4:00 pm
Click here for tentative agenda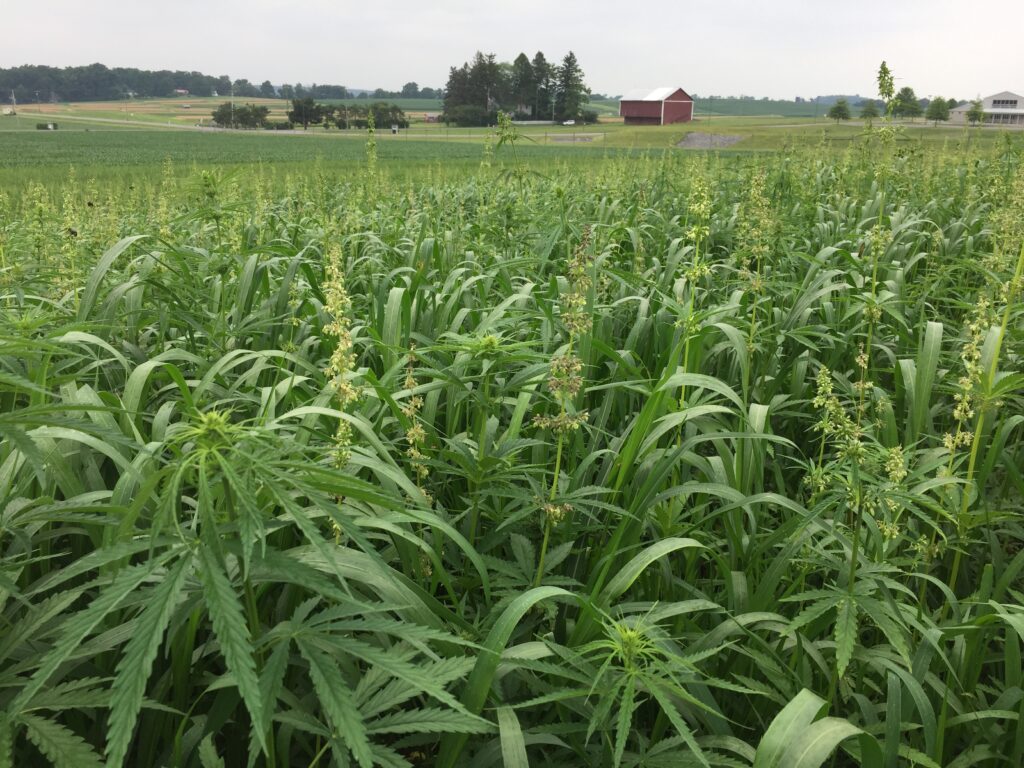 A Cannabis Marketplace will take place during the symposium and offer access to a variety of local cannabis-related products and services.  In addition to our sponsors, the following businesses will also be on-hand: Embarq, Panacea Payroll, Batch Microcreamery, Americhanvre, All Together Now, Soulful Cannabis and more!
- Thank you to our partners -
- Meet the Panel of Experts -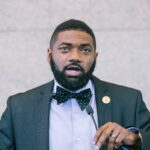 Tyrone Russell
President, Cleveland School of Cannabis
Tyrone is an entrepreneur, motivational speaker, member of Alpha Phi Alpha Fraternity Incorporated, community advocate and an award-winning higher education professional. Tyrone graduated from Colgate University with a Bachelor of Arts in Sociology. He also holds a Master of Science degree in Counseling and College Student Personnel from Shippensburg University. Professionally, Tyrone has worked for numerous colleges and universities.  He serves on a regional committee dedicated to constructing high school leadership conferences, conducts teambuilding workshops for teachers and corporate staffs, and designs and executes seminars and trainings for youth.  Tyrone has held several executive board positions in the Lehigh Valley and co-founded R2C2 incorporated- a non-profit organization dedicated to youth development and is the CEO of Faces International Marketing and Development, LLC.  As a life-long educator, Tyrone's affiliation within the cannabis industry comes from an ancillary space where he applied the thoughts of higher education to the emerging workforce needs within the cannabis industry. Through an association with a partner who has an extensive history in management of grow facilities in California, the Cleveland School of Cannabis, a career school for cannabis education, was born.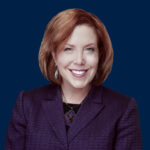 Deirdre Kamber Todd
Managing Partner, Kamber Law Group, P.C.
Deirdre Kamber Todd is Managing Partner with the Kamber Law Group, P.C., a next-generation law-firm located in Allentown, Pennsylvania. With twenty years of experience, her areas of practice include: business & employment law, healthcare & HIPAA, social media law, client trainings and public speaking on professional development, and social media expert witness.  Deirdre has earned a BA from Brandeis University, a MA from University of Limerick, Ireland, and a JD from Hofstra University School of Law.  She is an active member of the community holding various board positions with the following organizations: SHRM Lehigh Valley, Greater Lehigh Valley Chamber of Commerce, Community Services for Children, and the Jewish Day School.  Deirdre is a recipient of several prestigious awards and has made several notable contributions to the topic of medical marijuana in the workplace.
Joan Guadagnino
Chief Operating Office, Keystone Canna Remedies
Joan Guadagnino is the Chief Operating Officer and Co-Founder of Keystone Canna Remedies (KCR). She oversees every aspect of KCR's dispensary operation, including finance, administration, and drug distribution programs. She is responsible for maintaining compliance with all Department of Health regulations and ensuring that the KCR team attains the highest-quality MMJ products and services. Joan earned her B.A. in Economics from Fordham University and her MBA in Finance from St. John's University. She has brought her energy, drive, spirit and hunger to pioneer this new field in order to benefit patients and bring awareness and education to the medical and general public. Prior to pursuing a career in cannabis, Joan was the General Manager for an Internal Medicine and Cardiology medical practice which has compassionately served more than 13,000 patients, as well as, a Founder, Director and Co-President of A-T Ease Foundation ("A-T Ease"). A-T Ease is a non-profit organization that raises awareness of, and funds for medical research for treatments and a cure for Ataxia-Telangiectasia ("A-T"), a rare and fatal genetic disorder that impacts children. Her experiences in these capacities formed the basis for her entry into the MMJ field and drove her desire to continue to serve the general public to create a positive outcome for KCR patients.

Mike Schlossberg
PA House of Representatives
Before his election to the Pennsylvania House of Representatives in 2012, Mike Schlossberg was employed by the Greater Lehigh Valley Chamber of Commerce as vice president of member relations and applied technology.  In that role, Mike worked with small business owners helping them navigate the challenges of the economy.  Before holding that position, Mike worked as a state-certified urban revitalization specialist, helping volunteers, government officials, and business owners redevelop and enhance communities.  Schlossberg is a nationally recognized expert in the field of social media and politics.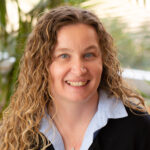 Krystal Snyder
Commercial Horticulture Educator, Northampton County
Krystal Snyder is a Horticulture Extension educator based in Northeast PA focusing on greenhouse floriculture, hydroponics, green industry and industrial hemp. She joined Penn State Extension in March of 2019. Before joining Penn State Extension, Krystal worked in industry for JR Peters, as a technical specialist. She was also an adjunct professor at Delaware Valley University teaching Greenhouse Management and Introduction to Hydroponics.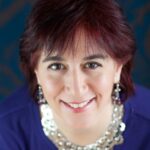 Teresa Kearney
Sale Director, Panacea Payroll
Teresa Kearney is the Sales Director for Panacea Payroll, located west of Philadelphia, PA. Panacea Payroll is solely focused on providing Payroll, HR and Timekeeping systems to the cannabis and hemp industries. Teresa earned a B.S. in Education at Indiana Univ. of PA and completed graduate study in Psychology at Texas A&M University.
Corbett Hefner
Vice President R&D, Formation Ag
Corbett spent the last 25+ years in the flexible packaging industry. He has been instrumental in developing machines for industrial purposes. Formation Ag engineers and fabricates equipment solutions for harvesting and processing hemp and CBD oil. They work with farmers to develop cost-effective and cutting-edge technology to make crops such as hemp possible at an industrial scale. Their equipment helps farmers plant, grow, harvest, and process hemp to increase yield per acre.  Corbett incorporates Lean Manufacturing principles into machine designs and has 18 U.S. and foreign patents.  He is skilled in business development, flexible packaging and business process improvement.  He has a B.S. in Bio Agricultural Science with a concentration in Plant Pathology from Colorado State University.
Kevin Greene
Vice President, Cleveland School of Cannabis
Kevin has been focused on the equitable development of community and business his entire professional career. With ownership of two successful startups, Faces International Marketing and Development and the Cleveland School of Cannabis, he has years of experience developing successful teams. As a VP for the Cleveland School of Cannabis, Kevin's role has been crucial in the growth of the student body, partnership development, and community engagement.  Mr. Greene's successes have led the way to a multiple city expansion of CSC and a robust student body serving students between the ages of 18 and 67.  Working as a lead strategist over the last decade with clients ranging from city governments to small non-profits, he has been tasked with creating a culture of inclusion and participation to assist in economic development and comprehensive initiatives. With the urge to make an impact on the youth, Kevin has Co-Founded R2C2 Inc, a youth development Non-Profit Organization that works to advance teens from disenfranchised populations, and serves on the boards of organizations such as the United Way, Valley Youth House, Lehigh Valley Chamber and the Community Action Lehigh Valley.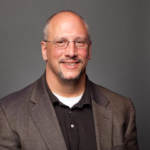 Lester "Skip" Shuda
Executive Director, Soulful Cannabis
Skip started Soulful Cannabis in 2018 after recognizing that the emerging cannabis industry could use some help in being the "best version of itself".  In 2019, Skip focused on the Soulful Caregiver's Program, the "Language Matters" content work, and leading Corporate Social Responsibility initiatives. Skip Shuda is a serial entrepreneur, medical marijuana operations executive, digital marketing specialist and startup business advisor. From January 2017 until April 2018 he was Chief Operating Officer of one of Pennsylvania's first medical marijuana dispensaries. He helped the team achieve a ranking of #8 out of 255 statewide dispensary applicants, ensuring a successful application. Skip oversaw the first sale to take place in the southeastern part of PA and the move to an operational status of two dispensaries. As a technology entrepreneur, his company, Destiny Software, built one of the world's first online banking systems for Bank of America and grew to over $17 million in annual revenue. He received awards for the Greater Philadelphia Area's best management team and best startup. Skip was previously a member of the ArcView Investor Group, board member of PhillyNORML, and instructor of entrepreneurship at the Wharton SBDC.  He is a governing partner of Philly Marketing Labs, a four-time Philly 100 award recipient, and a Fortune 5000 Fastest-Growing Companies member. Skip founded GreenRushAdvisors.com in 2015 to provide educational services to accelerate legal reform and support aspiring cannabis entrepreneurs in the cannabis industry.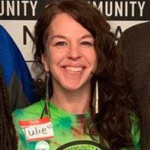 Julia Kline
Co-Founder, Soulful Cannabis
Julia has over 20 years of experience working with patients in the health and wellness field.  While contributing her time, knowledge, and deep compassion to all cannabis causes, Julia has a vested interest in public health and community outreach, and she thrives on serving the community and bringing hope to her patients.  Julia is HempStaff certified and she participates in medical and industry groups including American Cannabis Nurses Association, the Society of Cannabis Clinicians, NORML, DACO, and Women Grow, while actively maintaining continuous education in cannabis science and technology. Julia is a pioneer in the future of cannabis medicine and seeks to affect change in the industry from the ground up. She is a co-founder of Soulful Cannabis, a non-profit organization whose goals are to help the industry 'be the best version of itself" by raising awareness and educating people about the economic, health and societal benefits of medical and adult-use cannabis. Her efforts with Soulful Cannabis include developing the Soulful Caregivers program, expanding avenues for minorities in the industry, and creating patient education programs.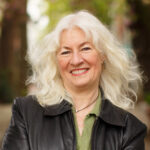 Judy Wicks
All Together Now PA
Author, activist and entrepreneur, Judy Wicks founded the Hemp Local Supply Chain Coalition in March, 2019, which is comprised of local hemp farmers, entrepreneurs, researchers, investors, and advocates, dedicated to building a just, sustainable, and locally-based hemp industry in Pennsylvania, one which will bring greater prosperity to our communities, reduce carbons and increase local self-reliance in food, fiber, textiles, medicine and building materials. The Hemp Coalition is one of six priorities of the nonprofit All Together Now PA with a mission to unite urban and rural communities to build resilient, self-reliant regional economies to both mitigate and prepare for climate change, while increasing community wealth.  Judy is best known as founder of Philadelphia's iconic White Dog Cafe in 1983, a pioneer in the local food movement. In 2000, Judy founded Fair Food Philly to connect farmers with the urban marketplace, and in 2001 founded the Sustainable Business Network of Greater Philadelphia and the nation-wide Business Alliance for Local Living Economies (BALLE), now called Common Future. After selling the White Dog in 2010, Judy wrote her memoir Good Morning, Beautiful Business, published in 2013, which won a national gold medal for business leadership and has been translated into Chinese and Korean. In 2015, Judy founded the Circle of Aunts & Uncles, a micro loan fund for local entrepreneurs and farmers, which she continues to run. More at Judywicks.com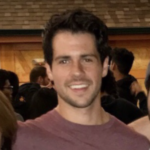 Mike Fanini
Publisher, Sensi Magazine
Mike is the Publisher for Sensi Magazine Philadelphia, a position which allows him to share his knowledge on issues he feels passionate about.  Sensi magazine is a city-lifestyle publication with a progressive editorial stance. Sensi appeals to a sophisticated audience of readers who are engaged by diverse content.  Mike's main goals include progressing the conversation around industrialized hemp, normalizing plant-based healing methods such as psychedelic assisted therapy, and creating an environment where forward-thinking, like-minded members of the community can get together and have authentic connections.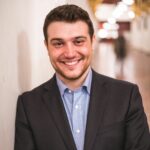 Victor Guadagnino
Founder & Chief Business Development Officer, Keystone Canna Remedies
Victor is the Founder and Chief Business Development Officer for Keystone Canna Remedies, Pennsylvania's First Medical Marijuana Dispensary. Victor obtained his B.S. in Biology at Siena College and Masters in Medical Bioethics at New York University. Victor's education in Medical Bioethics makes him uniquely suited to address the policymaking and internal review challenges of the emerging medical marijuana industry to ensure the highest standard of care. Victor has worked closely with a team of content experts to learn MMJ chemical profiles, dosages and delivery systems with respect to various medical conditions. Victor's interest in plant-based medicinal therapies was sparked while volunteering in the Peruvian rainforest in 2006 with Amazon Promise, an organization that brings healthcare to remote areas. Traveling with a botanist and chemist, he learned to identify plants of medicinal value and to educate locals on their use, as access to modern medicine was very limited. This experience ignited Victor's passion for intertwining nature and clinical based medicine, which he hopes to more fully realize through the dispensing of medical marijuana.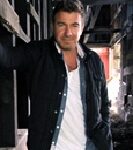 Jack Maxwell
Actor
Jack Maxwell is a professional actor and former host of Booze Traveler, a Travel Channel series.  Booze Traveler explored diverse cultures through the various drinks consumed by the locals.  Jack will join us to discuss his journey as a cancer survivor and use of medical marijuana as part of his treatment.  He is a host of a new show which explores the uses of cannabis.
Jack grew up in the projects in South Boston.  He eventually moved to Los Angeles to begin his acting career, having appeared in several television shows including Lost, 24, Franklin and Bash, and Ugly Betty.  Jack also enjoys theatre and has had roles in Lovers and Other Strangers, Meeting of Minds, and Salome (with Al Pacino), to name a few.  He is a member of the Actors Studio.  Twitter and Instagram: @southiejack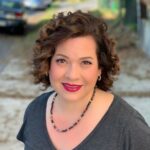 Catherine Bodock
President & CEO, High Expectations Marketing
Catherine is a marketing and advertising professional with more than twenty-five years of experience working for advertising agencies and the media (most recently with Cumulus Media). She teaches advertising and marketing courses as an adjunct instructor at local colleges. In 2019 Catherine combined her marketing and education experience and started High Expectations Marketing – a full-service marketing and advertising agency that specializes in cannabis. Catherine's specialties are integrated marketing and communications strategy, consumer behavior, media and event planning, social media management, campaign management and evaluation, resource development, and community, public, and media relations. She believes in marketing transparency and adheres to the principles of ethical marketing.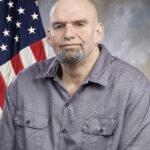 Lt. Governor John Fetterman
For 12 years as mayor, John worked to build Braddock back from the verge of extinction. He's applied a hands-on approach from AmeriCorps to take steps to rebuild his community, bringing creative urban policy solutions to Braddock. He has worked with young people and artists to transform creative spaces downtown, and turned abandoned properties into urban gardens. John worked to attract new residents and new jobs, as more than a dozen businesses have relocated into Braddock and the population has stabilized for the first time in decades. He is most gratified, though, by breaking the cycle of violence in his community that culminated with nearly 5 ½ years without the taking of a life.
John has emerged as one of Pennsylvania's leading progressive voices for working people. He is honored to have been chosen by the voters of this commonwealth to serve as the 34th lieutenant governor of Pennsylvania. John, his wife Gisele, and their three children live in a restored car dealership in Braddock.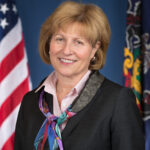 State Senator Judy Schwank
State Senator Judy Schwank is no stranger to the world of agriculture. In fact, her journey to state government began with agriculture. After graduating from Penn State University, she took on a job as a horticultural agent for Penn State Extension's Berks County office. There she started the Master Gardener Program, a program which is still active today and serves as a vital resource for anyone in Pennsylvania looking to learn about research-based, sustainable horticultural practices. In 2000, she became the first woman in Berks to serve as a County Commissioner. In that role, she was instrumental in initiating the Berks Municipal Land Preservation program.  Senator Schwank now serves as state senator for Pennsylvania's 11th district, which covers much of Berks County. Among her other roles in the senate, Senator Schwank keeps agriculture close to her heart and serves as the Minority Chair of the Senate Agriculture and Rural Affairs Committee. She is also a member of the Senate Game & Fisheries Committee.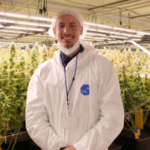 Austin Briggs
Founder, Cleveland School of Cannabis
This young entrepreneur is a native of Cleveland Heights, Ohio. Briggs was able to overcome a troubled youth by finding his calling in entrepreneurship.  Briggs graduated Kent State University with a BA in entrepreneurship in 2010.  During his time at Kent he received several awards and scholarships for his entrepreneurial achievements, and was recognized in publications such as ESPN, Fox, and the Wall Street Journal.  After college, he went on to start several businesses in Real Estate, and education. Briggs is the founder of the Cleveland School of Cannabis and his portfolio of companies are valued over $11M. Briggs believes that the education system needs to include entrepreneurship and financial literacy starting in elementary school.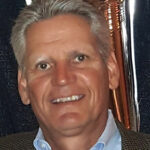 Jeff Adkins
Sr. Vice President, Milford Enterprises
Jeff has been involved in the Sales & Marketing arena since graduating from The University of Pittsburgh with a B.S. in Economics/Psychology in 1980. For the past thirty-two years Jeff has concentrated on the Retail Display, Fixture, Kiosk and Environment Industry spending the past twenty-eight years as part of Milford Enterprises, Inc. From Account Executive to Sr. Vice President and Partner, Jeff has filled many roles within the organization. Milford's diverse experience across retail categories led them to the MJBIZ Conference in 2016, opening a unique path into the booming cannabis industry.  We are currently involved in multiple cannabis dispensary projects bringing our extensive retail experience to this emerging industry.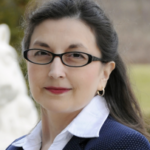 Denise Ogden
Professor of Marketing, PSU-LV; President, The Doctors Ogden Group, LLC
Dr. Ogden is in her 18th year at Penn State University's Lehigh Valley Campus.  Prior to pursuing a career in academia, she worked in Public Relations for the U.S. Bureau of Reclamation.  Upon arriving to Pennsylvania in 1989 she joined D&B where she gained experience in various positions.  There her accomplishments included development and implementation of a diversity training program and two national awards for outstanding performance.   She is a recipient of two local teaching awards and a George W. Atherton Award for Excellence in Teaching. Ogden holds a Ph.D. (Business Administration/Marketing) from Temple University, an M.B.A. from De Sales University (Marketing and Quality Systems), and a B.S. (Business Administration/Marketing) and B.A. (Psychology) degrees from Adams State College (CO).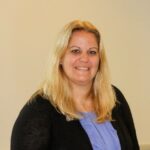 Ashley Hess
High Risk Banking Analyst, Jonestown Bank & Trust Co.
Ashley Hess is the Community Banking Officer and BSA High Risk Analyst at Jonestown Bank & Trust Co., a local community bank, with 15 branches located across Lebanon, Lancaster, and Berks Counties.  Ashley specializes in working with licensed Medical Marijuana-Related Businesses and Industrial Hemp clients.  She has spearheaded JBT's deposit program with the marijuana industry bringing transparency and legitimacy to this unbanked / underbanked industry.  Ashley has also developed policy and procedures to bank Hemp-Derived products such as Cannabidiol (CBD).  Prior to working with the marijuana industry, Ashley was a retail banker with 11 years of banking experience in community banks.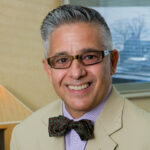 Lawrence Snow
Senior Vice President, Customers Bank
Lawrence Snow is a Senior Vice President and the Group Head for Commercial Deposit Services at Customers Bank.  Larry has 23 years of banking experience in the area of cash management.  He has responsibility for sales and sales management, product management and deposit operations.  Larry graduated with a BA Finance/Banking from Alvernia University.  He is a Certified Treasury Professional.
Jason Mitchell
Co-Founder, Soulful Cannabis
Jason has worked in nationwide medical and adult-use cannabis markets for over eleven years as a dispensary operations manager, educator, cultivator and patient advocate. He has extensive experience with sourcing genetics at grow operations, branding and marketing, staff hiring, management and education, point-of-sale system setup and community engagement and outreach programs. In 2017 Jason was part of a Pennsylvania-based team chosen by the State Department of Health out of hundreds of applicants to be awarded one of Pennsylvania's coveted dispensary licenses in the Southeast region. Jason is Colorado MED-certified and has successfully completed education programs through the Cannabis Training Institute Dispensary Technician Training, Americans for Safe Access Core Cannabis Training, Cannabis Training Institute's, HempStaff Training, and Pennsylvania's required courses. In 2018, Jason co-founded Soulful Cannabis.  His efforts with Soulful Cannabis include creating patient education programs, producing patient access and certification events, developing the Soulful Caregivers program, expanding avenues for minorities in the industry, and social justice/expungement work.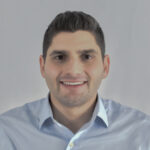 Alex Fetterman
Sales Associate, Milford Enterprises
Alex has been involved in Sales for Milford Enterprises since he graduated from Muhlenberg College in 2014. While working with many different brands, he's been heavily involved in designing fixtures that captivate customers and in store retail flows that are pivotal to the customer experience. As part of the Millennial generation, Alex brings a young perspective to the Milford team. With that comes an open mind to new and cutting-edge opportunities such as the Cannabis industry. After Milford exhibited for the first time at MJBIZCON in 2016, a huge need was discovered for manufacturing companies, with retail experience, to help this industry takeoff. With an impressive portfolio of successful dispensary projects, Alex has been instrumental in the further development of this exciting market segment.
Penn State encourages qualified persons with disabilities to participate in its programs and activities. If you anticipate needing any type of accommodation or have questions about the physical access provided, please contact Elaine Thode @ 610.285.5111 at least one week in advance of your participation or visit.