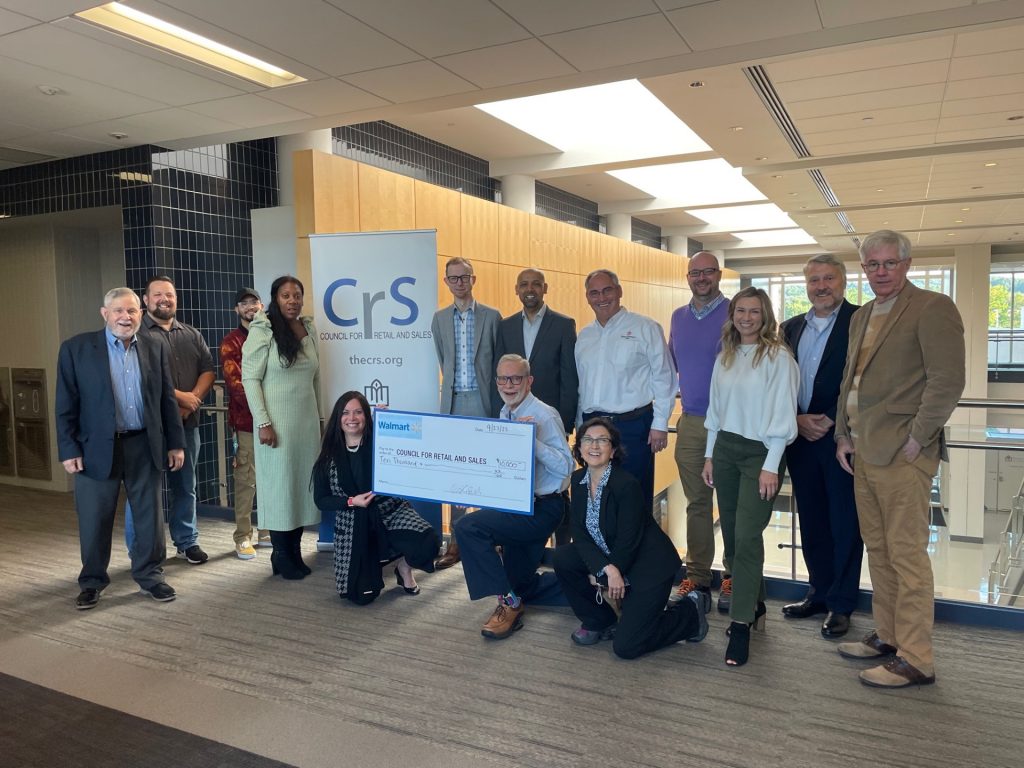 Council for Retail and Sales Holds Check-Signing Ceremony for Walmart
CENTER VALLEY, Pa. (September 28, 2023) – The Council for Retail and Sales (CRS), housed at DeSales University, hosted a check-signing ceremony to recognize and celebrate their long-time partnership with retail giant, Walmart. On September 27, 2023, the CRS team and its board members were joined by representatives from Walmart for the ceremony. During the past three years, Walmart has donated over $30,000 to support general programs hosted by the CRS.

"We at the Council have been blessed with incredibly loyal sponsors and a wonderful board," said Doc Ogden, Chair, Board of Directors for CRS. "We wouldn't be nearly as successful or be able to host half the programs we do if it weren't for Walmart's continued generosity."

Programs produced by CRS include a bi-annual student competition; Meet the Experts, a speaker series featuring a panel of experts from specific industries; a bi-annual video essay competition alternately sponsored by Sherwin-Williams and Walmart; industry symposiums and more. The next program hosted by the CRS is their fall collegiate challenge, which will be held on the DeSales campus on October 12, 2023. The top team will receive $1,200 and a trophy. The second place team will be awarded $400 and a trophy.