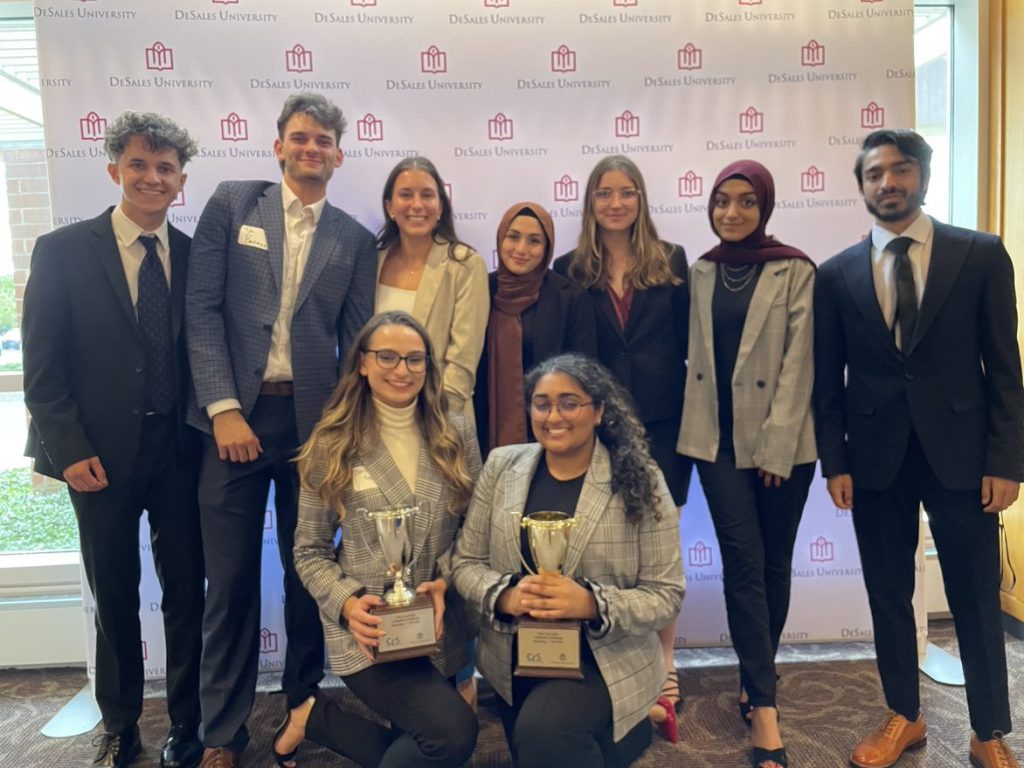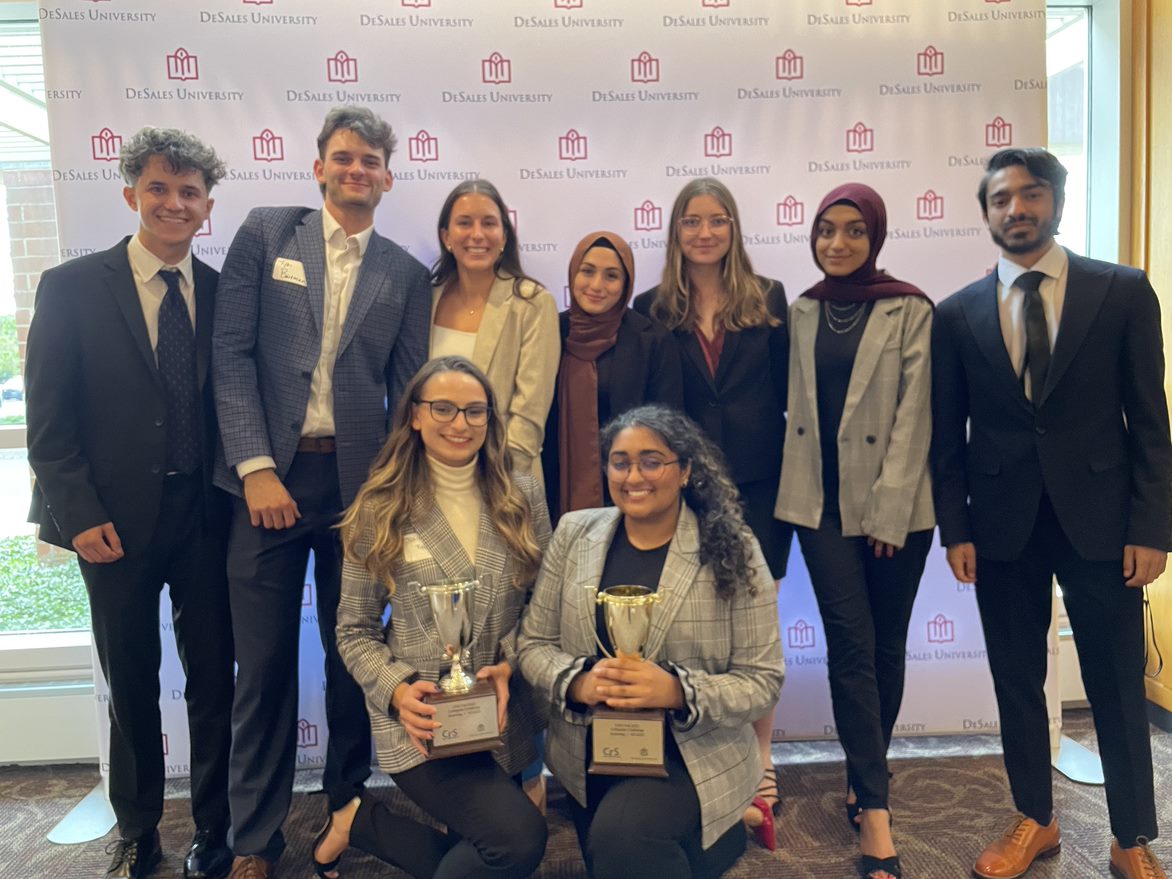 Team from Penn State wins local Collegiate Challenge
The Council for Retail and Sales (CRS), housed at DeSales University, hosts up to two collegiate case competitions each year. This fall the competition was held on October 12, 2023 and sponsored by Brenntag Nutrition. A team from Penn State's main campus took 1st place. The winning team was led by faculty advisor Dr. Denise Ogden and consisted of students Huda Khan, Sabiha Kermalli, Elizabeth Gallo, and Jasmin Khan.
Brenntag is the global market leader in chemical and ingredients distribution. Brenntag Specialties is geared to expanding market position as the leading supplier of specialty chemicals in six selected focus industries worldwide: Nutrition, Pharma, Personal Care/HI&I (Home, Industrial & Institutional), Material Science (Coatings & Constructions, Polymers, Rubber), and Lubricants. The Brenntag Nutrition business unit acts a sales and marketing arm for many of the largest global ingredient manufactures. The focus of this case study was to help Brenntag Nutrition decide if they should create a unique Brenntag Nutrition brand for their ingredient blends. Nine teams from the following universities competed – Thomas Jefferson University, DeSales University, Penn State Lehigh Valley, Penn State University Park, Penn State Harrisburg, Penn State Abington, Northampton Community College, and East Stroudsburg University.
"With nine teams participating, this competition was our largest. We're thrilled that so many teams return year-after-year to compete for the grand prize," said Elaine Thode, CRS Director.
The five judges were all representatives from Brenntag and included: Shea Worman, Project Management Office; Jeffrey Greenwood, Senior Director Sales; Joanna Barker Self, Business Development Director; Asim Syed, Sr. Director Innovation & Application Services; and Courtenay Turner, Commercial Manager Value-Added Services.
"Students who compete in this challenge gain such an advantage over their peers," said Doc Ogden, chairman of the CRS board. "I overhead one of the judges telling a student, 'I don't want you to work for me; I want to work for you.' That is quite a compliment!"
The 1st place winning prize was $1200 and 2nd place prize was $400. The competition was judged on a written executive summary and an in-person presentation to a panel of judges. A team from Thomas Jefferson University, comprised of Jared Beaudoin, Julianne Tyler, Tyler Bartman, and Kyle Hardy took 2nd place. Third place went to Salmaan Bhimji, Kathan Joshi, and Tanvi Amlani from Penn State Harrisburg. The judges selected Huda Khan from Penn State University Park as Best Presenter and Jacqueline Hagan from East Stroudsburg University for Best Student during the judge's question and answer session.
The Theory of 5, a book and online personal growth workshop series based on life coaching and mentoring, will sponsor the next competition, scheduled for March 21, 2024. Participation is open to undergraduates from any college or university. Check thecrs.org or follow CRS on Facebook for more information.