CRS hosts first 'Meet the Experts' event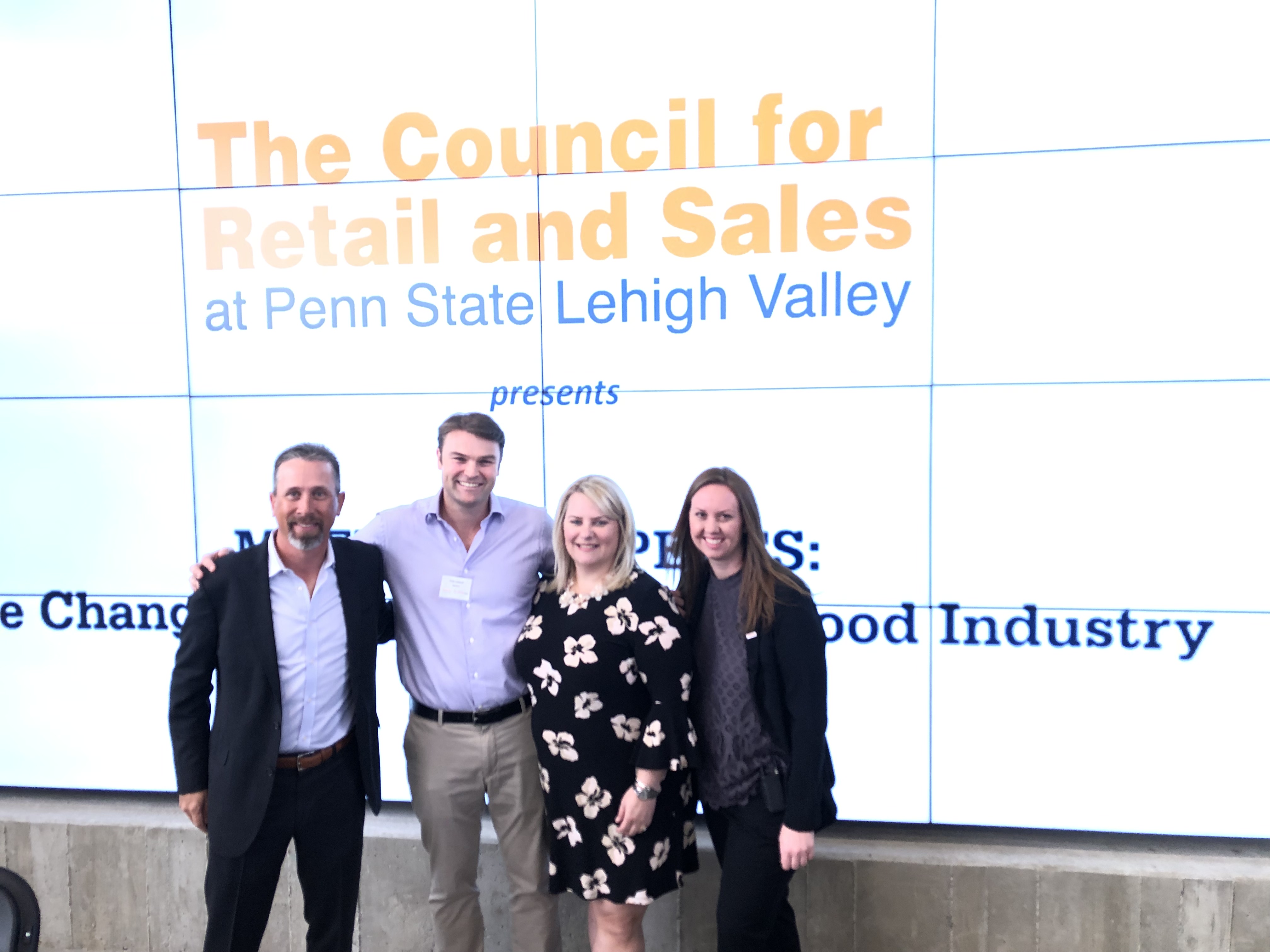 Bethlehem, PA – The Council for Retail and Sales (CRS) held its first Meet the Experts event at Factory in Bethlehem on April 25. This first event focused on the Changing Landscape of the Food Industry and featured a panel of experts from various companies who have a vested interested in the food business. The April event is the first in a series of Meet the Experts speaking engagements, each of which will focus on the changing landscape of a specific industry.
The panel of experts included Larry Davis (vice president of Food & Nutrition North America, Brenntag, Dallas, Texas), Keith Caldwell (operating partner, Factory LLC, Bethlehem, Pennsylvania), and Kiersten Hafer (vice president, Marketing & Innovation, Clemens Food Group, Hatfield, Pennsylvania). The program was moderated by Shea Worman (food industry manager – Northeast Region, Brenntag, Reading, Pennsylvania).
Some topics of interest discussed by the panelists were the evolution of the consumer and the need for innovation, sustainability and social awareness. Approximately 70 guests attended the event including 10 students from various local colleges.
For Susan Sundaram, former QA Product Evaluation & Development and Sensory Analysis manager for AholdUSA, the event was of significant interest.
"The entire presentation was incredibly informative…the different backgrounds of the three speakers were well selected and complimentary to the focus of the presentation: a food manufacturer, an ingredient supplier, and a finance professional – all of whom have to adapt to the ever-changing consumer market," Sundaram said.
The next event in the Meet the Experts series will be held on September 25 and will focus on the Changing Landscape of the Retail Industry. Join CRS or follow CRS on LinkedIn, Facebook and Instagram to stay updated on details and registration information. Membership is currently free and is available on thecrs.org.
This event was sponsored by the Council for Retail and Sales (CRS) which is located at Penn State Lehigh Valley in Center Valley, Pennsylvania. The CRS is part of PSU-LV's Innovation Center and works in conjunction with the PSU-LV's Lehigh Valley LaunchBox. CRS works with the retail and sales communities to stimulate interest in retail and sales careers. The council is a leading authority on issues and solutions that face the retailing and sales industries. In addition to professional education and engagements, CRS connects students to entry-level retail and sales opportunities.
For more information, visit www.thecrs.org
###