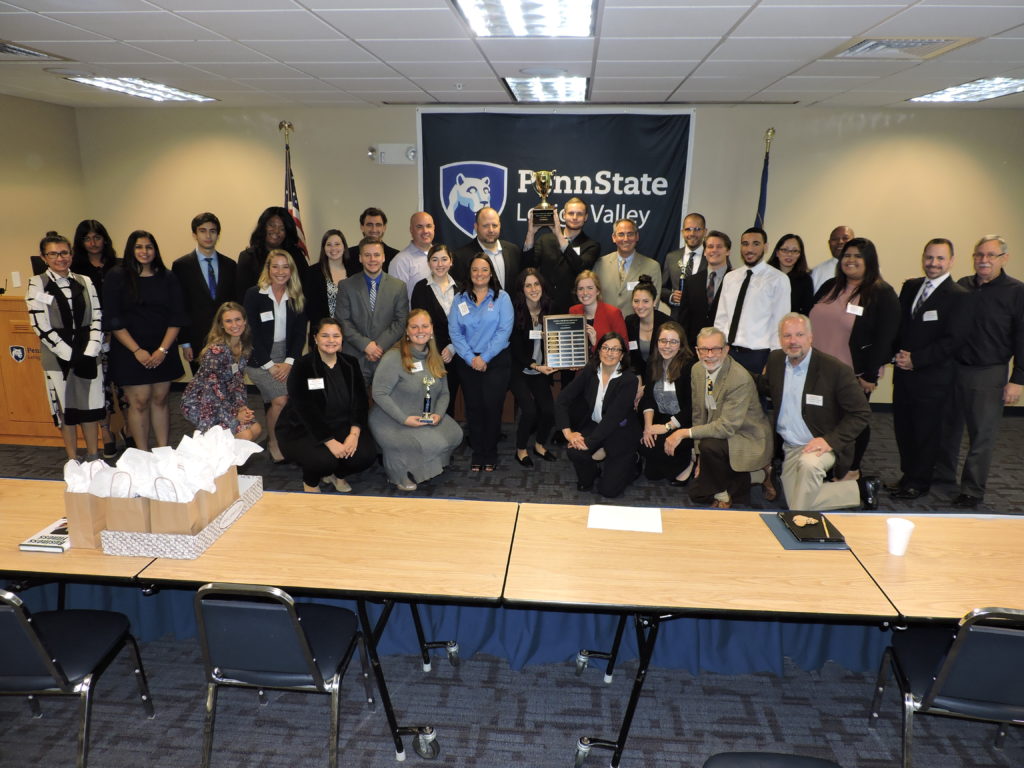 2019 Student Case Competition Announced
The Council for Retail and Sales is taking the "Shark Tank" television show concept and applying it to a regional collegiate competition in retailing and sales. Undergraduate teams from two- and four-year colleges are eligible. Each team is tasked to solve a significant business opportunity for a company. This year the sponsor for the competition is Walmart. The focus of the competition will be on helping Walmart grow their eCommerce business.
The top team will get $1,000 to be divided by team members and a traveling trophy that will be housed at the winner's school. The second-place team will be awarded $400 to be divided by the team. The competition culminates in team presentations in front of a judge's panel at Penn State Lehigh Valley. The competition is judged on the written executive summary and the presentation.

The competition will be held on October 17, 2019, at the Lehigh Valley campus in Center Valley, Pennsylvania. The deadline to register is September 30. For more information, contact Denise Ogden at dto2@psu.edu.
Timeline:
September 30, 2019 – Deadline for intent to participate
October 11, 2019 – Executive summary due
October 17, 2019 – Team presentations at PSU-LV