Penn State Lehigh Valley wins Council for Retail and Sales (CRS) Regional Online Case Competition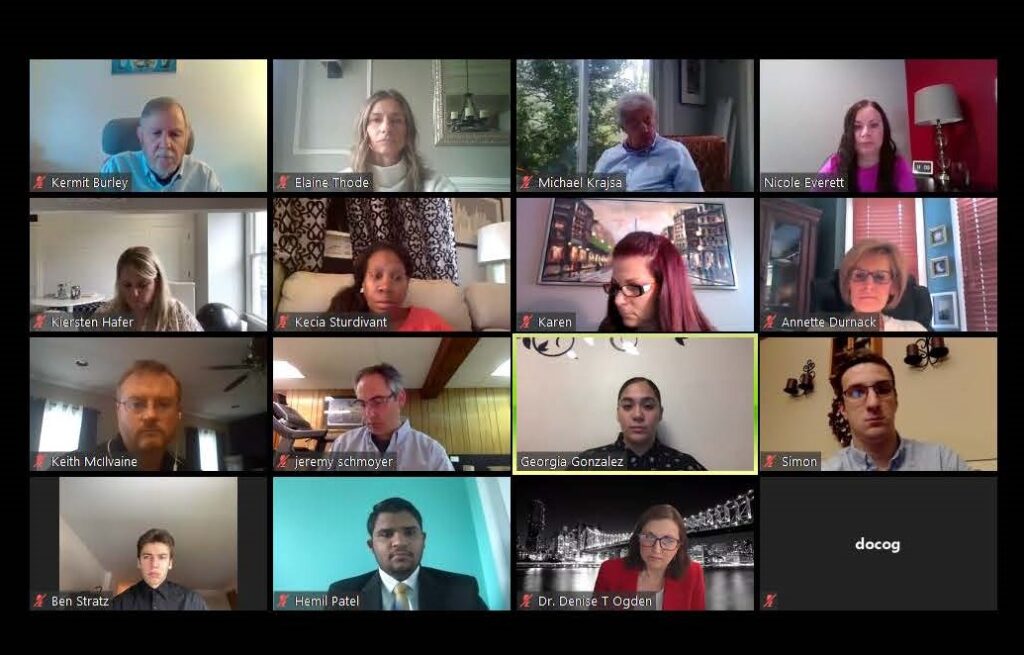 Center Valley – Apr 27, 2020. The Council for Retail and Sales regularly holds collegiate case competitions, but this week's competition was the first held virtually. Due to the coronavirus pandemic, the regularly scheduled case competition which was to be powered by Clemens/Hatfield, was replaced with an entirely virtual experience. The case posed the question, "How can retailers adapt to the economic landscape in light of the COVID-19 pandemic?"
The competition, normally held on the Penn State Lehigh Valley campus, invited undergraduate teams consisting of 3-4 students from any university to compete. Five teams competed, including students from Penn State Lehigh Valley, Penn State Abington, and Bloomsburg University. Each team submitted a 2-page executive summary and a 5-8-minute video presentation. The competition culminated in a Q&A session with 8 judges representing retail companies throughout the Lehigh Valley.
The judges of the competition were: Nicole Everett from Walmart, Kiersten Hafer from the National Pork Board, Mike Krajsa from KRA, Geoff Gutgold from GGA Global, Karen Debard from Martino Marketing, Kermit Burley from Penn State University, Kecia Sturdivant from the Kutztown University SBDC, and Keith McIlvaine from IBM.
MakePizza Consulting, representing PSU Lehigh Valley, was the winning team and will receive $800. "Thank you all so much. I personally cannot stop smiling and I am proud to bring such an accomplishment to Penn State Lehigh Valley," said Simon Tomaszewski.
The second-place team, YMCA from Bloomsburg University, will be awarded $300.
"The students, even in these difficult circumstances, were amazing and I know that I had a difficult time judging everyone as they were all very good. This was a terrific event and makes me proud to be a part of CRS and PSU-LV," said Kermit Burley, Coordinator of Information Sciences and Technology at Penn State Lehigh Valley.
The winning teams were as follows:
1st place – Penn State Lehigh Valley: Team MakePizza Consulting
Adviser: Dr. Denise Ogden
Georgia Gonzalez
Hemil Patel
Ben Stratz
Simon Tomaszewski
2nd place – Bloomsburg University: Team YMCA
Adviser: Dr. Thomas Tanner
Samantha Altopiedi
Autumn McGrath
Matthew Tanner
Morgan Yobst