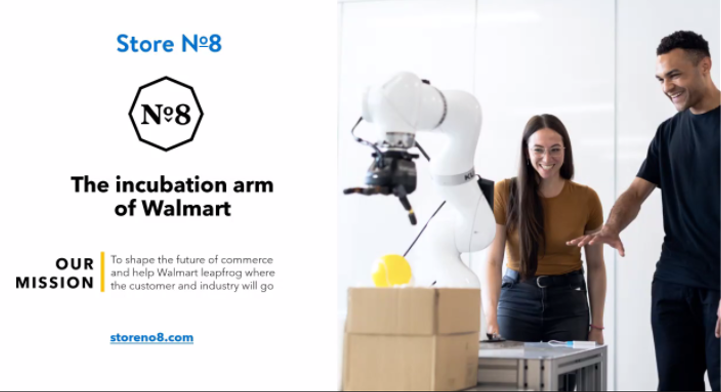 Walmart Exec Speaks on the Future of Retail
CENTER VALLEY, Pa (April 23, 2021) – For Scott Eckert, SVP, Next Generation Retail and Principal of Walmart's Store No. 8, a typical week involves coming up with the next best idea. Eckert employs a team of people in Walmart's incubator Store No. 8 and of the many ideas that are tossed around, Scott's role is to choose which ones have the best potential and bring them to life.
On April 15, 2021, Eckert spoke to a large audience via Zoom as part of The Council for Retail and Sales' Meet the Expert (MTE) series. MTE is a speaker-series in which each event in the series addresses an important topic in the retail and sales professions and features a subject matter expert(s). Event sponsors were SCORE of the Lehigh Valley, the Chamber of Commerce for Greater Montgomery County, Textbook Media, the SBDC at Kutztown University, and of course, Walmart. Scott discussed trends in retailing and innovations at Walmart that have and will disrupt the retail industry.
Eckert began his presentation by talking about how U.S. retail consumer trends are accelerating. Today's consumers are looking for instant, on-demand, and ultra-convenient options. They expect personalization, flexibility, and are focused on health and wellness while at the same time prioritizing concern for the environment. He noted that technology trends are creating new opportunities for meeting those needs with tools such as voice and intelligent agents, digital and virtual environments, smart sensors and data capture, artificial intelligence, and machine learning.
Walmart is responding to today's trends by testing in-home grocery delivery, drone delivery for at-home COVID testing kits, and adding local micro-fulfillment centers to speed up delivery times.
Store No. 8 was established in 2017 as Walmart's innovation test bed with the goal of testing riskier ideas with uncertain outcomes that could bring big potential. Store No. 8 runs alongside Walmart and hands the ideas off to stores once they are ready to implement. Some of the themes that Store No. 8 is focusing on are frictionless shopping, conversational commerce, application of AI, extended reality, the future of food and more.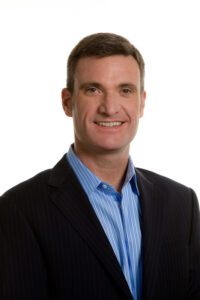 Scott is an experienced global technology executive and entrepreneur. He has a track record of turning innovative ideas into successful businesses and building them to scale, either within a large enterprise or as a stand-alone company. He has built new companies and brought disruptive technologies to market. In addition, he has extensive experience expanding businesses internationally including Europe, China, and Asia. Scott's past successes include building the e-commerce business at Dell in the early days of the internet revolution; building the world's #1 tablet PC company at Motion Computing as the tablet industry was forming and building the company that defined the collaborative robotics category at Rethink Robotics.

Scott was selected as an Ernst & Young Entrepreneur of the Year in 2004. He was also the inaugural winner of the Computerworld Smithsonian Program's 21st Century Pioneer Award and was recognized in the Museum of American History at the Smithsonian Institution. Scott has served on the board of the Robotic Industries Association as well as arts and education non-profit boards. He is an active advisor and mentor to start-up CEOs in various industries. Scott holds a bachelor's degree in Quantitative Economics from Stanford University and an MBA from Harvard Business School.